Ragdoll kittens 2020
breeders section
Ragdoll cattery All we need is  . . .
Is sponsored by »

www.KingdomforCatsandDogs.com
Our AA-litter born on August 9, 2020 with 3 kittens
no pg in this line
Father of this litter
Awesome Austin Made By Mexx
a.k.a. Kevin
Papa Allweneedis Pure Chocolate Passion
Kevin is not my own male but from a breeder friend of mine. Our Reefa has had a date with this verry sweet and gorgeous boy.
What a big guy this is and everything about him is in the right proportions of what a Ragdoll is supposed to be. I love his flat head, strong chin and thick legs. Nothing is extreme about him.
Kevin is not at risk for any of the DNA tested known disorders in the Ragdoll breed.
No pg in this line so no dwarfism.
See explanation further down this page.
Mother of this litter
Allweneedis Reflection of Life
a.k.a. Reefa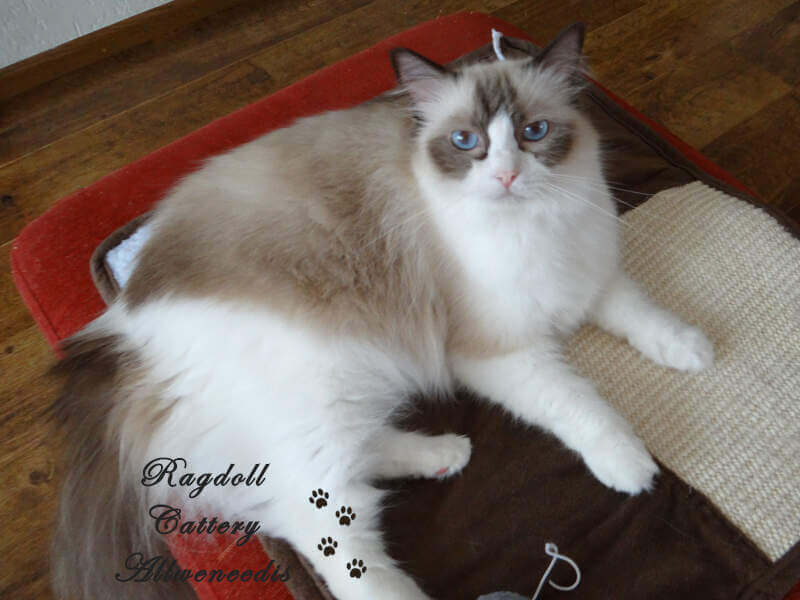 Allweneedis Muse
Reefa is not at risk for any of the DNA tested known disorders in the Ragdoll breed. 39 additional disease mutations found in other breeds were also tested all clear. Her bloodtype, coat color and coat type can also been found in the link to her DNA results.
Through the PawPeds protocol ultrasound tested for HCM. Also PKD and CIN are tested through ultrasound.
Date of most recent test; March 6, 2020 test results normal.
About Allweneedis . . . Ragdoll kittens
suitable for breeding
About requests for breeding kittens!
I receive many requests for available kittens suitable for breeding from all over the world. To avoid having to explain the same thing over and over again, I would like to tell you something about one of the lines that I work with.
In April 2017, the Scandinavian Ragdoll club published an article about dwarfism in Ragdolls within their association. They published an update on this in June 2017. I cannot find any further updates published by this club, even though we are already in 2020.
When people talk about PG in the line they mean Patriarca Gucci, a female Ragdoll born in 2001. So if you want to know if you have this Ragdoll in your line, you can search in the pedigree for the generation of Ragdolls born that year to see if Patriarca Gucci is among them.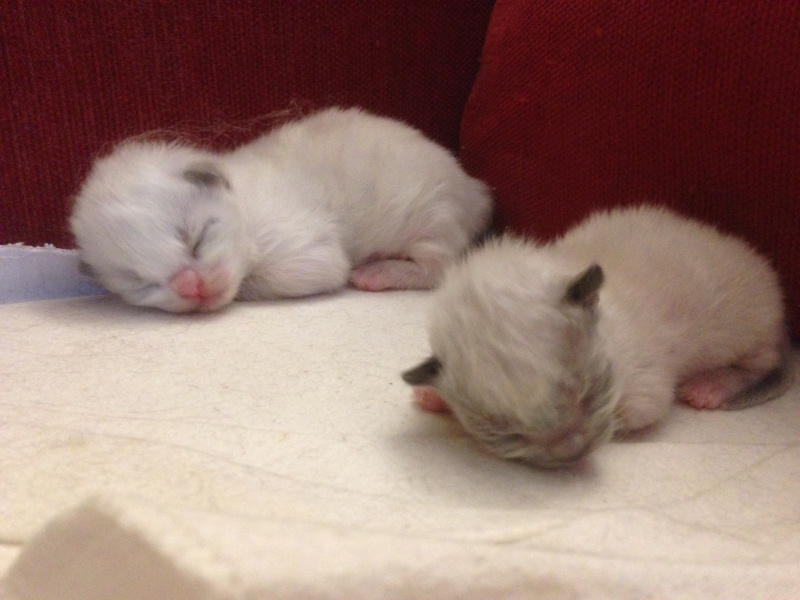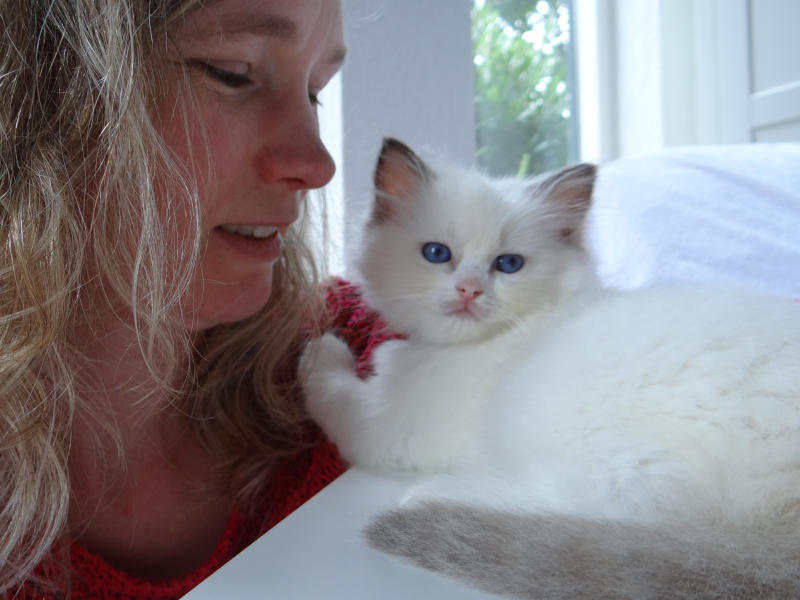 The pg line in my Ragdolls.
PG entered my cattery through the male Felistars I'm Your Sweet Bear born on August 17, 2012. If you look in his pedigree on pawpeds you will find Patriarca Gucci in the 5th generation.
A very important note in this is;
that this specific line belongs to the so-called low risk line.
In the update from the Scandinavian Ragdoll Club from June 2017 they talk about a low risk line.
I quote:
"During the mapping we have found three cats born of Seierø's Prima Donna (Gucci's daughter) whose lines have not produced any dwarf kittens that we know about today in Swedish catterys. This despite of being exposed to repeated matings with confirmed carriers and/or with carriers nearby in matings since 2010. The three cats are Hvenhildas Rufus, Hvenhildas Rakel and Hvenhildas Ulrik. Based on the information that is available today, SRC makes the assessment that these three cats and their offsprings may pose a low risk for dwarfism in combinations where Gucci is duplicated."
The so-called low risck line!
Hvenhildas Rufus, Hvenhildas Rakel, Hvenhildas Ulrik and . . .
The two littermates Rakel and Rufus had another brother from the same litter namely; Hvenhildas Rudolf. But this male was not included in the research of the Scandinavian Ragdoll club. The reason for this could be that the next generations from this line had PG not doubled in the line. This male only had two litters at Hvenhildas cattery before a part of this line left Scandinavia. At that time (2006) PG was not doubled as much in Scandinavian lines as it would be 10 years later. 
With Meregas Maya, a daughter of Hvenhildas Rudolf, this line entered the Netherlands at a very small cattery called Felistars.
When I discovered that I had PG in my line.
Felistars I'm Your Sweet Bear was a very beautiful and incredibly sweet male from parents who where tested on HCM and PKD. Of course I hade made some nice combinations with him. So by the time of the publication about dwarfism, I already had some beautiful offsprings from this male. Many breeders panicked, some even so much that they closed lines in which they found Patriarca Gucci.
I was also very shocked, but I didn't want to close this line as long as it has not been proven that this line can also produce dwarfism. But I also did not want to spread the line further. So since then I have not sold anything from this line for breeding. I only kept some for myself and one for a great breeder friend of mine, as not to lose the line.
My Ragdolls with pg in their line.
Allweneedis One Small Step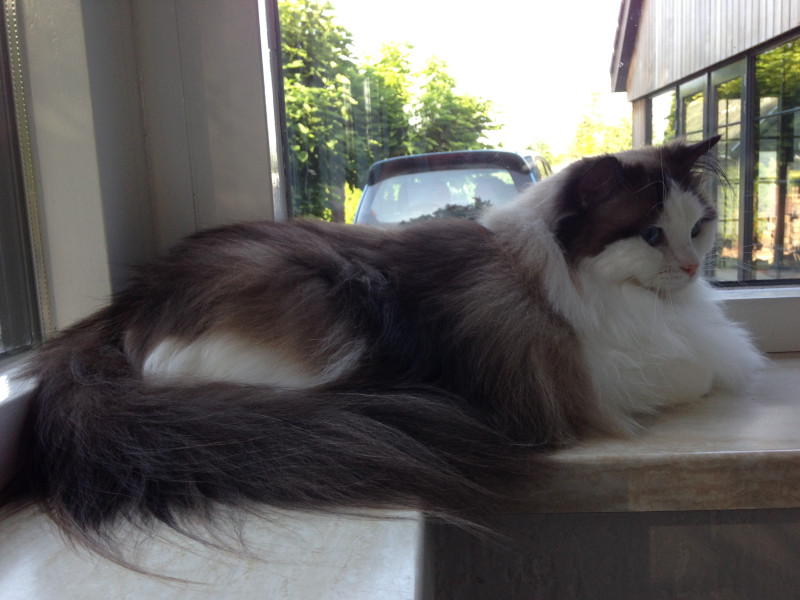 Allweneedis One Small Step is a son of Felistars I'm Your Sweet Bear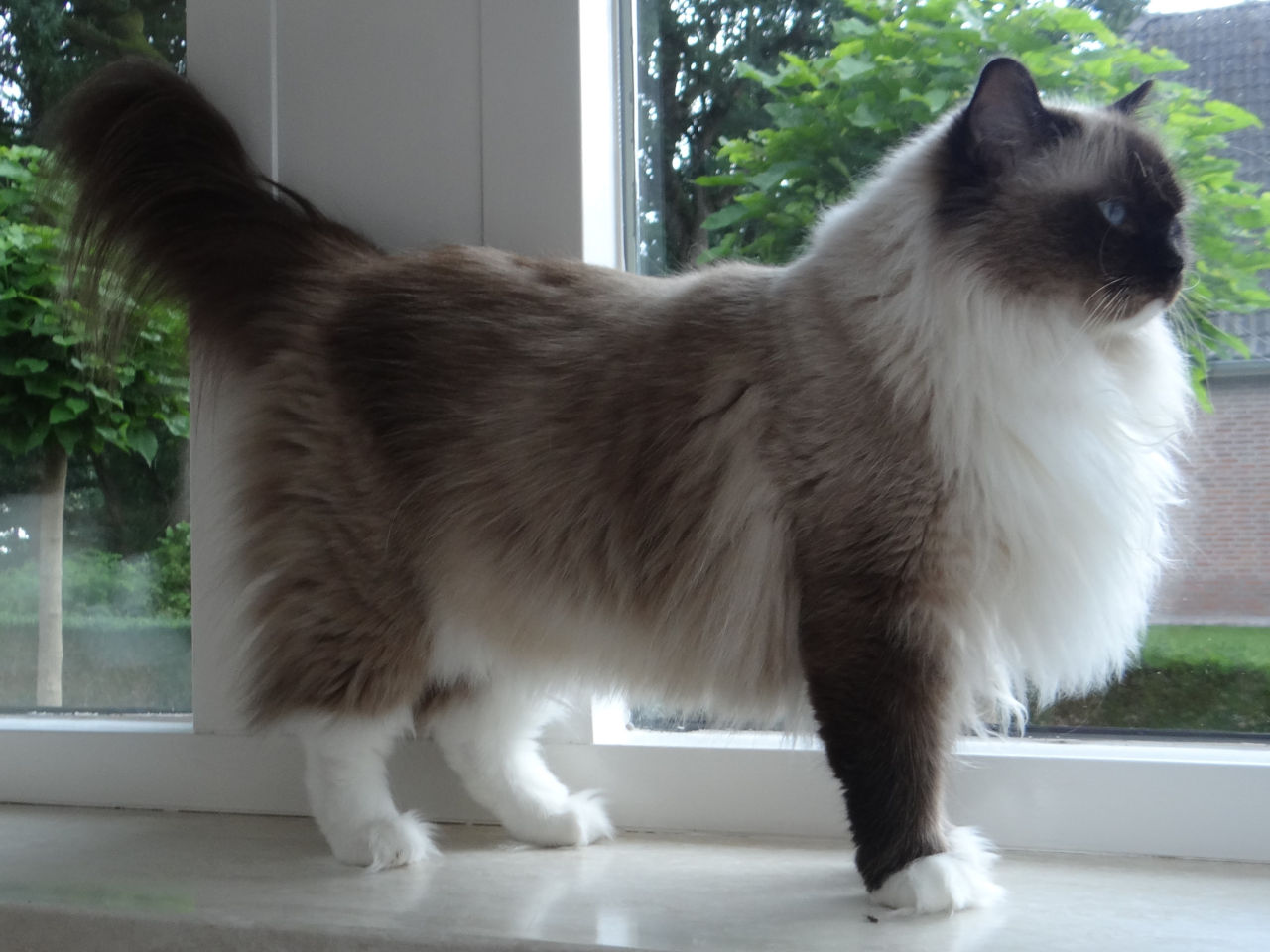 Allweneedis Muse is a daughter of Felistars I'm Your Sweet Bear
Allweneedis True Friendship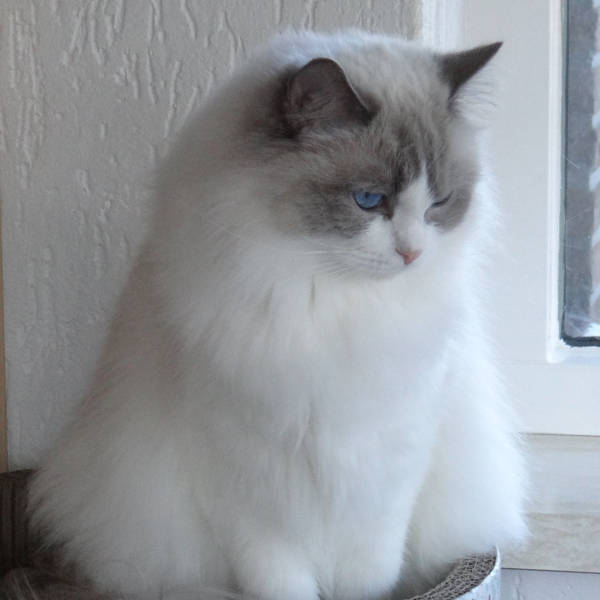 Allweneedis True Friendship is a granddaughter of Felistars I'm Your Sweet Bear
It is certainly not the case that I do not want to sell anything for breeding, but first think about it carefully.
So with this explanation, I hope that you can make a well-considered choice whether or not to add this line to your own breeding program.
The coming litters for 2020 will almost all have PG in the line. So pay attention to this before you sign up for a kitten for breeding from us!
Still interested?
See our current litter of Ragdoll kittens.
Then register on our registration form below to be put on our waiting list.
Interview to be put on the waitinglist for an Allweneedis . . . breeding kitten.
I breed for several years and I'm very careful about selling my Ragdolls for breeding. I only sell to officially registered and recognized breeders. And I want to know a lot about the person before I decide anything. Sometimes you hear very sad stories of cats kept in cages. My cats are like children to me and I want the most loving homes for them.
Thank you for taking the time to fill out this form. Be aware that it may take a while before we have a breeding and show quality kitten available for you. You are not the only one who has submitted a request to us.
We reserve the right to choose who we re-home a kitten to.  If we turn you down as a potential owner, we have our reasons and act in the best interests of all involved. Completion of this form does not guarantee adoption. The above questionnaire would enable us to gauge whether you have the correct intention to breed with the Ragdoll breed. Please remember that our cats are all treated like family so we will scrutinize all potential "adopters".
Stay informed!
About possible available kittens (for breeding) and their development.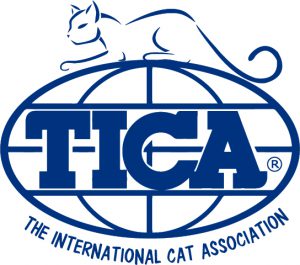 "This cattery has NOT been inspected by and is not endorsed by The International Cat Association, Inc."
Helaas is dit geen keurmerk voor het zijn van een goede fokker. Wat mij betreft zou er namelijk wel iets van controle op fokkers mogen plaatsvinden.